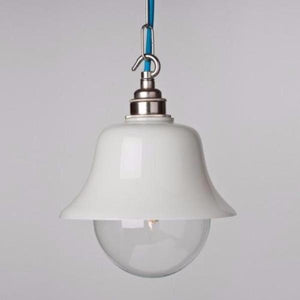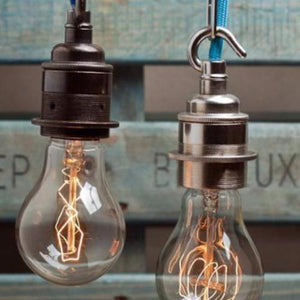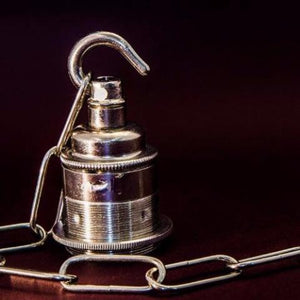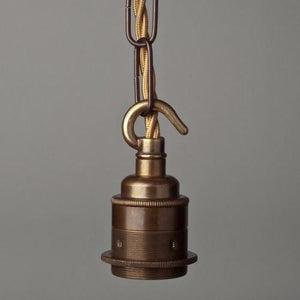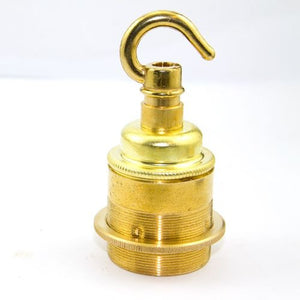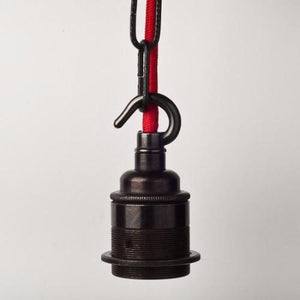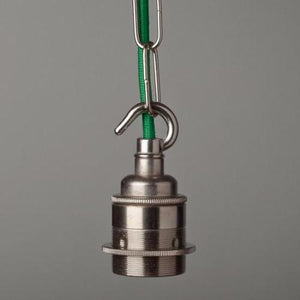 Lighting Accessories
CHAIN HOOK | Lampholder
Description
This vintage lamp holder comes with a chain hook to handle the heavy load of a pendant light or shade and comes complete with an internal cable clamping mechanism to prevent the cable from pulling out of the socket.
This lampholder is compatible with all light bulbs, 3 core cable and accessories in our collection.
Specs
Available in 4 different finishes: Brass, Old English, Bronze, Nickel
Note: Needs earthed system with 3 core round or twisted textile cable.
Diameter x 48 mm, Height x 68 mm.
Made in England.
Chain not included.
---