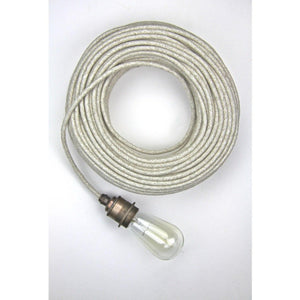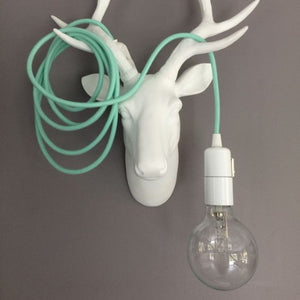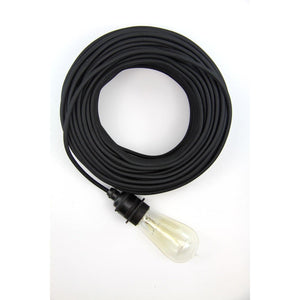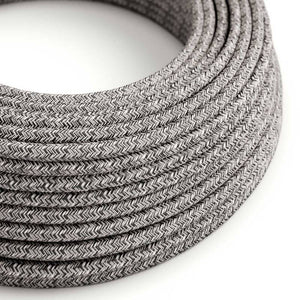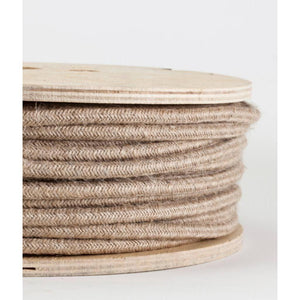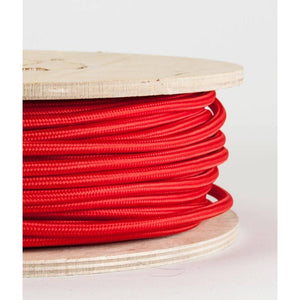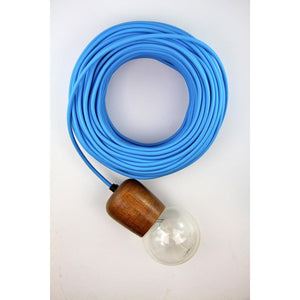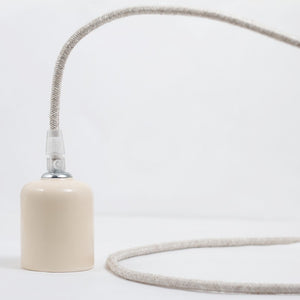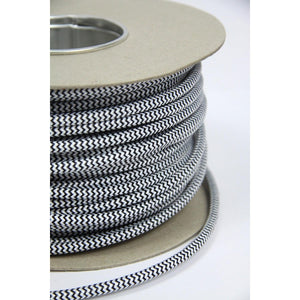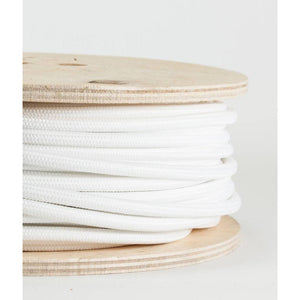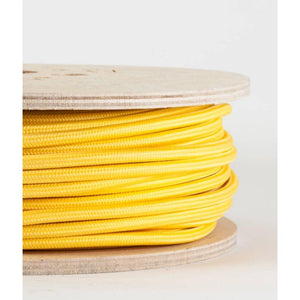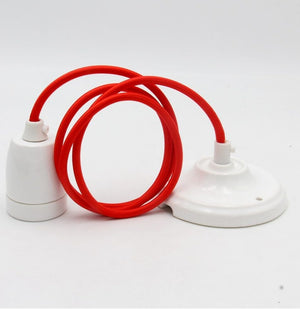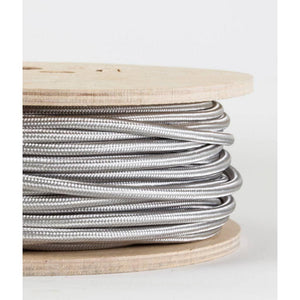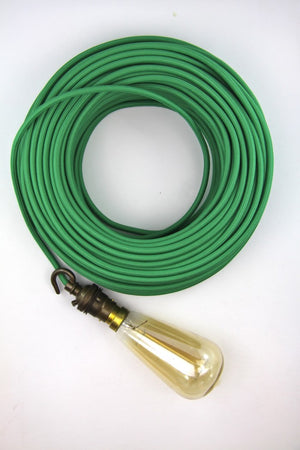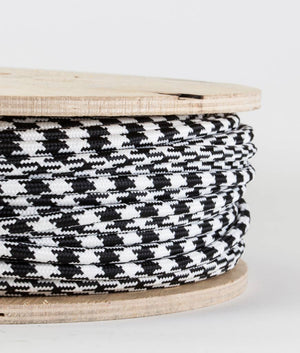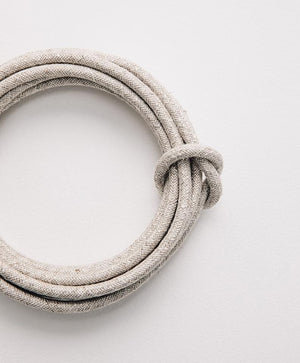 Coloured electrical cable
3 CORE | Electrical cable
Description
Round textile cables are ideal for lighting projects with a modern and elegant look. They are perfect for creating designer lamps, to renew a lampshade and to give a touch of colour to your home or at your office.

Perfect to combine with vintage items such as brass, copper, iron, porcelain, or with colored metal, with chrome or satin trims.
Specifications:
Price is per meter.
Cloth covered braided 3 core lighting Flex that is suitable for all lighting with active neutral and ground wires so it can be used to earth metal light fittings.
Lengths ordered are supplied as one piece, ie 6 x 1.0 meter comes as a single 6 meter length.
Operating temperatures: +105o C maximum outer insulation temperature
Operating voltage: 300 
Rated to 6 amp
Relevant standard:  Doubled insulated. Construction of the core is tinned copper strands insulated with 180o CFEP Teflon® to ' IMQ ' standard ref. A2641. A reinforcing layer of 105oC PVC is extruded prior to braiding and twisting.
Insulation colours: 3 cores : blue, brown, green/yellow.

Size:  0.75mm2, 8mm diameter including fabric sheath
---