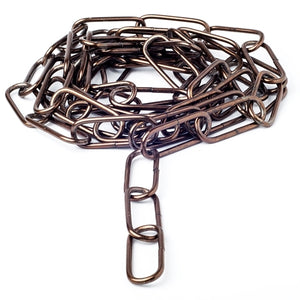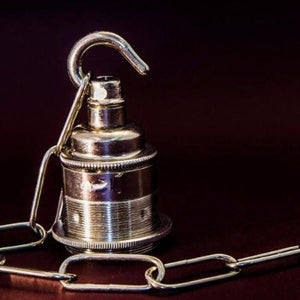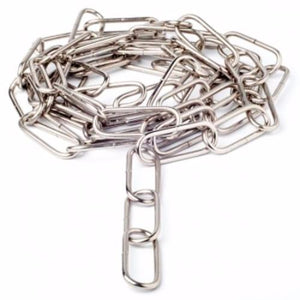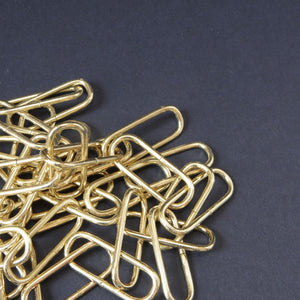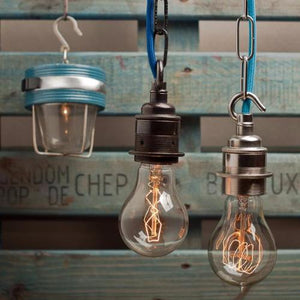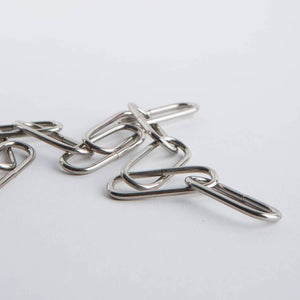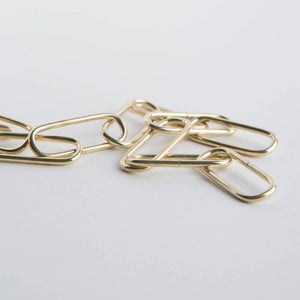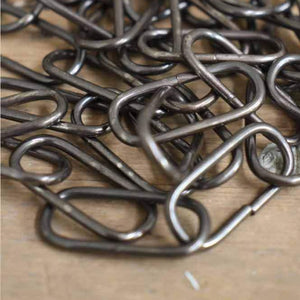 Lighting Accessories
VINTAGE | Chain
Description
Lighting chain can be used for both functional and aesthetic purposes. Functionally it's often used with fabric cable and a hooked ceiling rose to suspend a heavy light fitting that cable alone wont hold; a chandelier for example. Sold by the meter.
Specs
Material: Brass
Finish: Bright Brass, Galvanised, Antique
Link Style: Obround
Link Construction: Open
Regular lighting duty. Static load 4.5kg max.
Link Dimensions:
Internal: 35 x 10 mm
Diameter: 2.8 mm
---